Chevrolet Body Shop Near Birmingham
Chevy Body Shop Near Birmingham
At Chevrolet Bessemer, we understand that in order to keep your vehicle running smoothly, routine maintenance is mandatory, like an oil change or replacing the battery. But, what happens if you're involved in an accident and the exterior of your car, truck, or SUV is damaged? The first step is not to worry, because we're here to help you! As the premier body shop in Bessemer, Alabama, you get peace of mind because we offer high-quality service and prioritize getting you back on the road in a timely manner!
Services Offered At Our Chevrolet Body Shop
We are proud to offer technical expertise, high quality equipment, as well as GM direct support that makes sure your new or used vehicle is repaired with GM standards in mind. Some of our body shop repairs include:
Auto body panel repairs or replacement
Dent repairs
Bumper repairs or replacement
Car paint restoration
Windshield repairs or replacement
Plus More!
Our premier auto body repair shop operates with integrity and we're committed to making the nerve-wracking time after a collision easier to get through. When you've been involved in a vehicle accident, no matter if it's small or major, it can be stressful choosing a body shop that offers exceptional service. At Chevrolet Bessemer, we've got your back!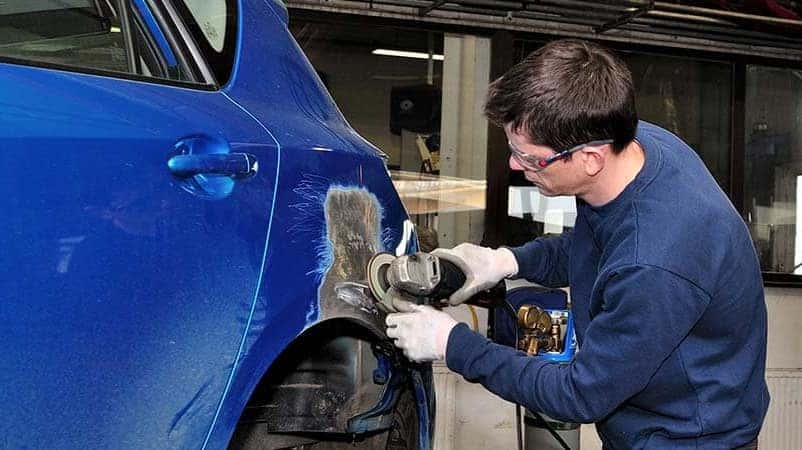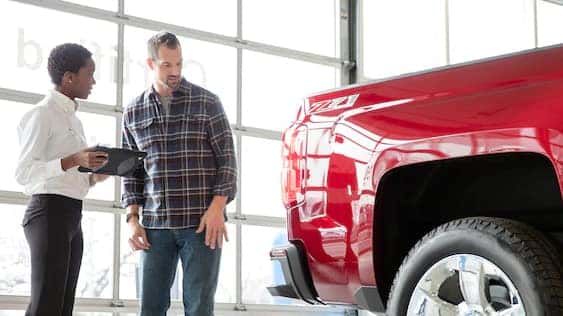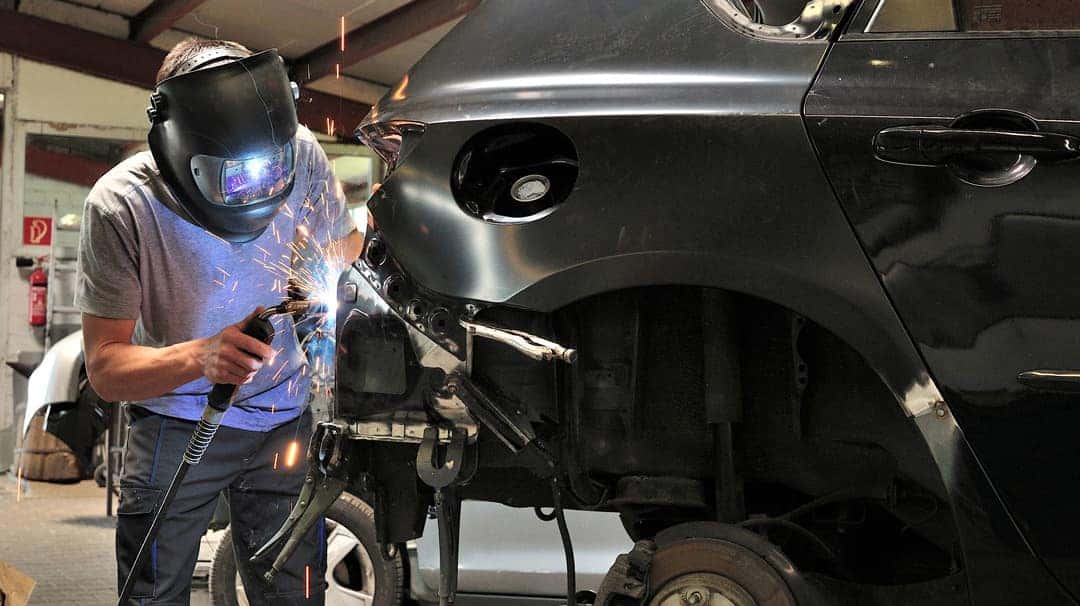 Get Auto Body Repair with Chevrolet Bessemer
Our service department will fix engine components and other Chevy parts that wear out through time, whereas our body shop fixes things like the body frame, windows, doors, bumpers, etc. Furthermore, GM Original Equipment is key to the repair process. It fits properly, which eliminates gaps, rubbing, or other problems caused by an improper fit.
At Chevrolet Bessemer Body Shop, we are not limited to repairing Chevy vehicles. We have the training and ability to work on all makes and model vehicles. We also accept all insurances.
Ultimately, you get to make the decision where to take your vehicle after an accident, not your insurance company. This is why we maintain a high standard at our body shop, as well as every other department at our dealership.
Visit our Chevrolet Body Shop in Bessemer Today
If you're looking for a body shop that's right for your vehicle, search no further. We make sure to use genuine parts that will preserve the integrity of your car, truck, or SUV. If you've been in an accident, you can be rest assured that we're here to assist you. Contact us today if you have any questions or concerns. We look forward to getting you back on the road and headed towards a new adventure!